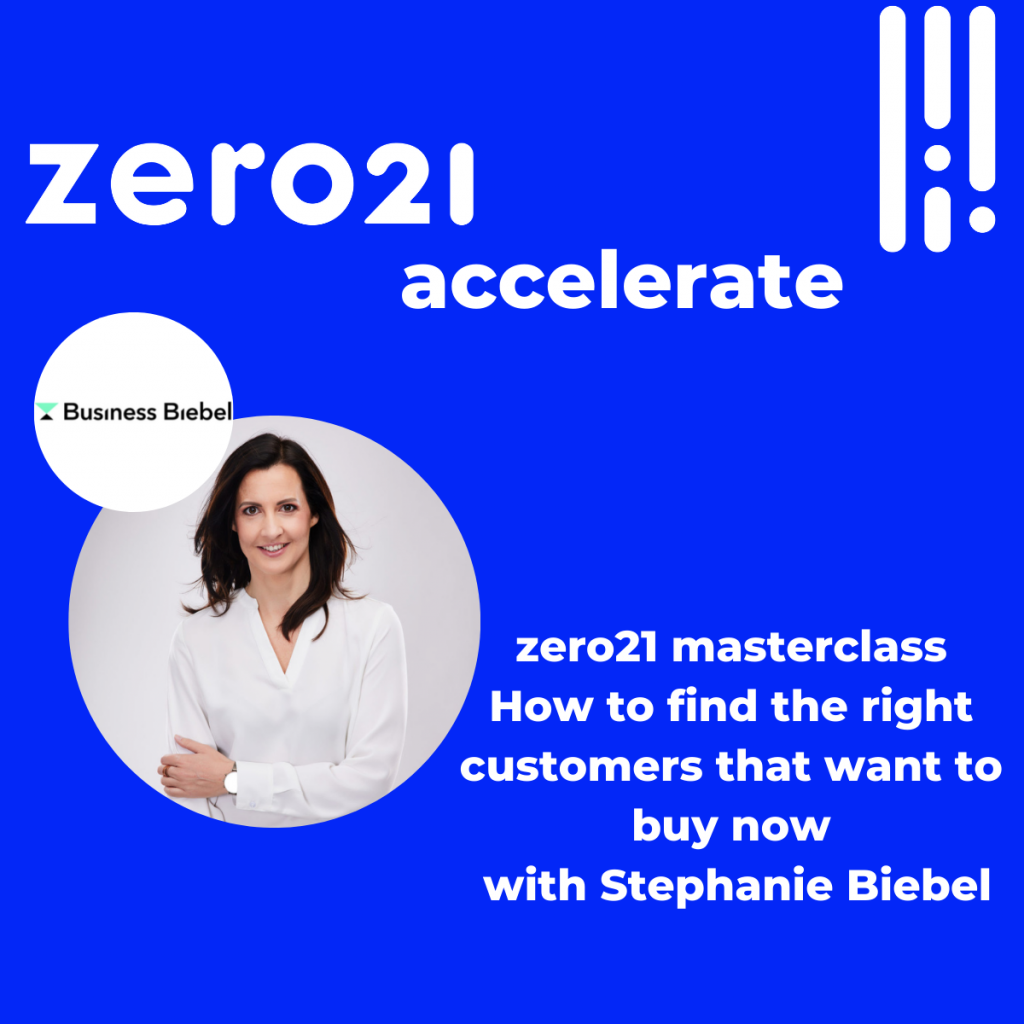 After this masterclass our startups will: 
know how to build the right segments with an ideal customer profiling, so you can easily target them

can identify the buying persona and have a deep understanding of their needs

understand the different stakeholders in the process and how to cover them

gain understanding on gathering customer insights and how to address the right problems
Stephanie Biebel – Founder | Business Biebel
Stephanie has not only 20 years of experience in marketing and sales but also accelerated the growth of two well-known start-ups Content Garden Technologies and WeAreDevelopers as Director of Business Development. She knows best what is key to building a sustainable business avoiding all common mistakes. Currently, she is starting her own first company called Business Biebel to enable founders and leaders to turn their vision into reality.
Join this founder-to-founder masterclass and get ready to accelerate your business and build sustainable growth! PS: Visit Stephie's Blog www.businessbiebel.com and connect with her on LinkedIn, so you can benefit from her knowledge.